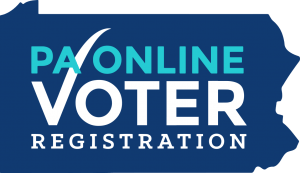 Governor Tom Wolf marked the third anniversary of the inauguration of on line voter registration (OVR) in the commonwealth. The reform has made it easier and more convenient for Pennsylvanians to register to vote.
Since Aug. 27, 2015, 1,092,407 Pennsylvanians have taken advantage of online voter registration to file new voter registrations and 426,489 to make changes to their existing registrations at register.votesPA.com
Pennsylvania's OVR system, available in English and Spanish. It is more secure because electronic applications go directly to the county voter registration office. Paper applications go through several hands before reaching the correct destination. The OVR system contains the latest in security and is constantly monitored and updated.
In addition, state and county election officials have found that electronic voter registration applications have improved accuracy, reduced time-consuming data entry and provided cost savings to the state.
October 1, 2018 was #NationalVoterRegistrationDay. Register to vote at: register.votesPA.com
*AUCP does not own the rights to this document. Adapted from PA Govenor News, posted on August 27th, 2018.
https://scalucp.org/wp-content/uploads/2018/10/PA-Icon-PARegisterOnline-e1538582463893.png
289
500
Jocelyn Hartman
https://scalucp.org/wp-content/uploads/2018/04/aucp-logo-156@2x.png
Jocelyn Hartman
2018-10-03 11:57:19
2018-10-03 12:03:42
Online Voter Registration (OVR)