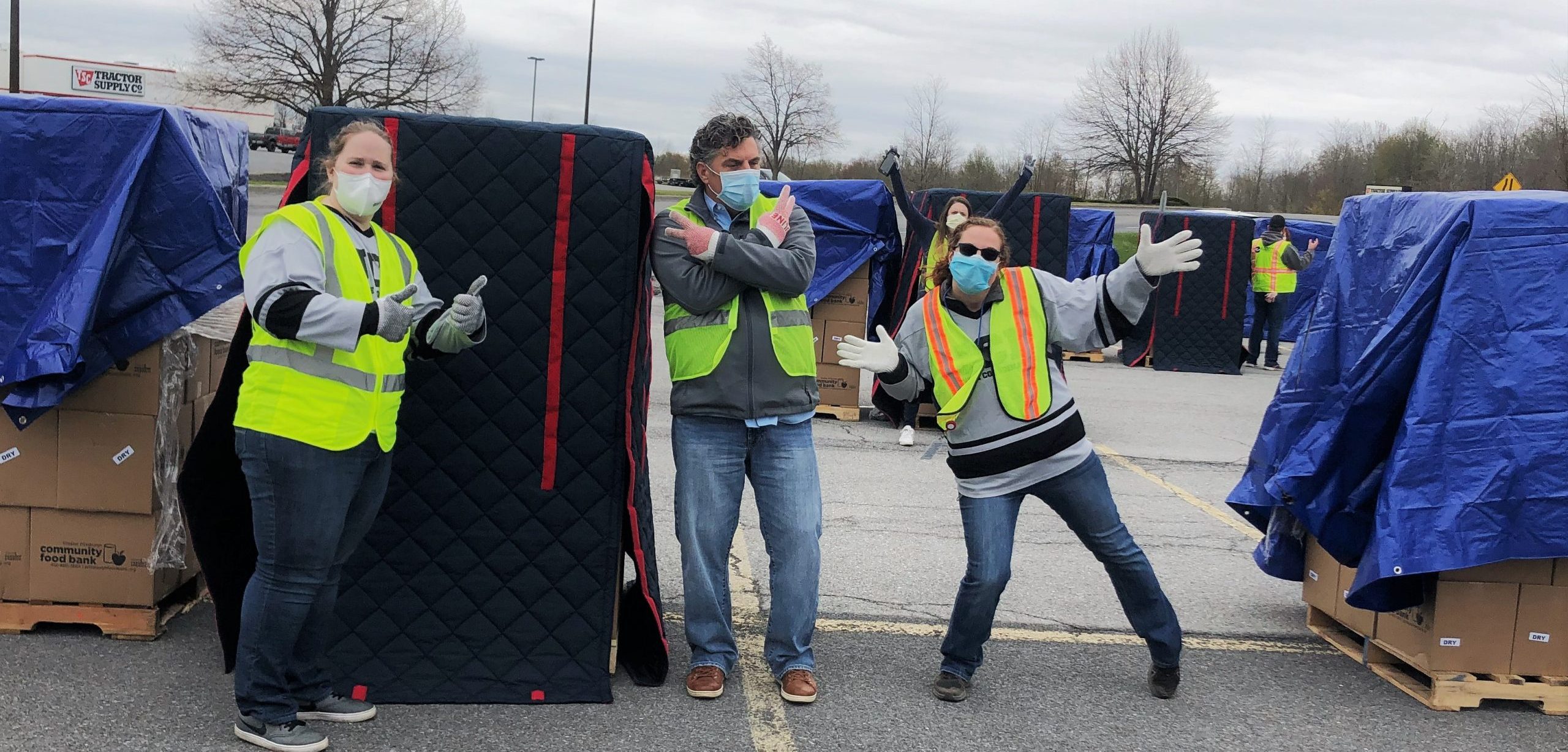 June's Staff Highlight is Tom Lawson, a Programs Manager here at AUCP for the OLTL and Adult Autism Waiver programs. Originally from Western New York, Tom moved to New Jersey when he was 21, and last June he relocated to Ligonier, PA. For college, he attended State University of New York (York) majoring in Sociology with a concentration in Law, Justice, and Society.
Tom and his "saint" of a wife, Wendy, celebrated their 20th wedding anniversary last month. They have a 19 year-old son, Jared, who just completed his Freshman year at the University of Alabama. They also have a 4 year-old husky named Truman who keeps them active.
Tom would describe himself as a sports "junkie," specifically of the Buffalo Sabres, Cleveland Indians and the Buffalo Bills. If he's not watching sports on T.V. or live with his friends, he might be watching the Weather Channel or ALF. He is also a fan of music, both listening to and attending concerts. He saw Metallica twice last year in a three day span!
His biggest goal in life is to be the best father to Jared and husband to Wendy that he can be. He likes to make people smile and bring humor to as many aspects of life that he can. Tom also finds fulfillment in serving his community, whether it is serving meals on Thanksgiving, coaching youth hockey, or being active with a Bulldog Rescue.
His dream job would be  to work as the General Manager of a sports team and put together a group of players with a common goal of winning a championship. His favorite part of working at AUCP is being able to meet so many awesome people and to see great work done on a daily basis by our dedicated employees. Since relocating here from New Jersey, the biggest challenge has been getting to know all the nuances of the programs. Yet, he says he has great people to rely on for guidance!
Tom is a fun and energetic leader here at AUCP. He is always making us laugh and is willing to go out of his way to support staff and our participants. We are glad that he is part of our team and for his role in enhancing the quality and culture of our agency.
https://scalucp.org/wp-content/uploads/2020/05/image-2-scaled-e1590760430273.jpeg
1228
2560
SCALUCP
https://scalucp.org/wp-content/uploads/2020/09/aucp-logo.png
SCALUCP
2020-05-28 12:12:10
2020-05-29 10:14:57
June Staff Highlight