Staff Spotlight – Shakirah Stinson
This m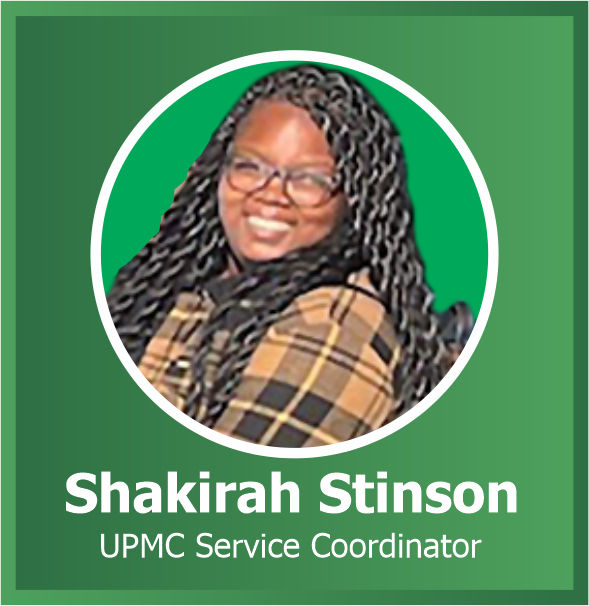 onth for our Staff Spotlight, we are featuring one of our newer staff members Shakirah Stinson.
Shakirah has been with Alleghenies United Cerebral Palsy and Connexus now for 1 year and 9 months. She lives in Johnstown, PA and she is originally from Philadelphia, PA. She has a bachelors degree in Social Work from Millersville University. She comes from a big "close-knit" family. That are spread out everywhere. She has 2 cats (Tommi and Peng) who she loves dearly. Her home is filled with artwork and over
twenty houseplants. She also loves traveling, hiking, painting, working out, playing video games, watching anime, trying new recipes, bowling and playing pool.
What is the most challenging part of your job at AUCP?
I would say the most challenging part of my job at AUCP would be leaving work at work. As a social worker it is sometimes hard not to think about a participant or deadlines at the end of the workday.
What was the most challenging case you have had at AUCP?
I would say the unable to reach participants. It concerns me when I cannot get in touch with them because of the population we serve. Anything could have happened, and I want to be there, so they know they do not have to face obstacles alone.
What is the most rewarding part of your job at AUCP?
The most rewarding part of my job at AUCP would be seeing how I help make a difference in the participant's life whether it is as small as a good laugh during a home visit or as big as connecting them with resources to ensure their well-being and safety.
https://scalucp.org/wp-content/uploads/2021/02/shakirah.jpg
606
589
SCALUCP
https://scalucp.org/wp-content/uploads/2020/09/aucp-logo.png
SCALUCP
2023-03-14 03:27:03
2023-03-14 15:40:21
Staff Spotlight – Shakirah Stinson