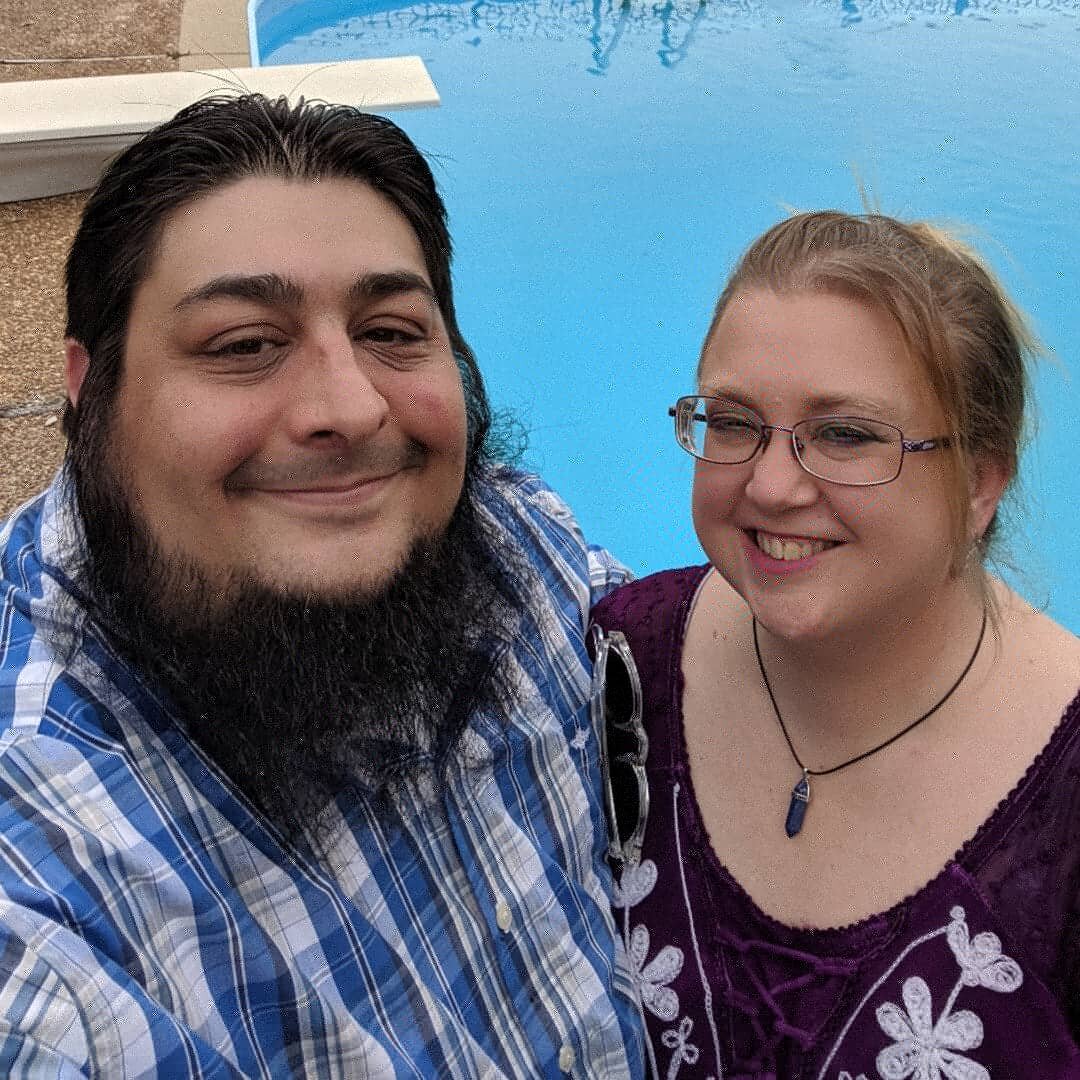 For the month of December, we'd like to introduce you to Kristine DePalma, Team UPMC Service Coordinator, as our Staff Highlight. Kristine has worked at AUCP for a little over a year out of our Monroeville office serving the northern part of Westmoreland county and the northeast part of Allegheny County. She has a BA in Psychology from Ohio University.
Kristine is originally from Ohio, but currently lives in Greensburg, PA with her husband, Aaron, and their 3 four-legged felines; Mynie, Luckee, and Jonny. Just last month Kristine and Aaron celebrated their 13th wedding anniversary (Congratulations!) When Kristine isn't spending time with her family or hard at work, she enjoys going to the beach, crocheting and crafting, watching movies, reading and writing books, listening to music, and even singing! She says that her goal in life is to walk the path ahead of her the best she can and be true to the future God has in front of her.
Her favorite part of working at AUCP is the team work. She says the support she gets from her coworkers is priceless. The most challenging part of her position is both setting and meeting expectations. If Kristine wasn't a Service Coordinator she would like to be a writer, teacher, or trainer. We're glad she works here because she is a great team player and is active in other committees throughout the company. Kristine is known as having a friendly attitude and her kindness spreads across the agency.
https://scalucp.org/wp-content/uploads/2019/11/IMG_20190519_021347_853-min.jpg
1080
1080
SCALUCP
https://scalucp.org/wp-content/uploads/2020/09/aucp-logo.png
SCALUCP
2019-11-25 11:52:07
2019-11-25 11:52:07
December Staff Highlight